"Once upon a time there was a little boy, who wanted nothing more than to fall in love with another little boy, and be loved in return…"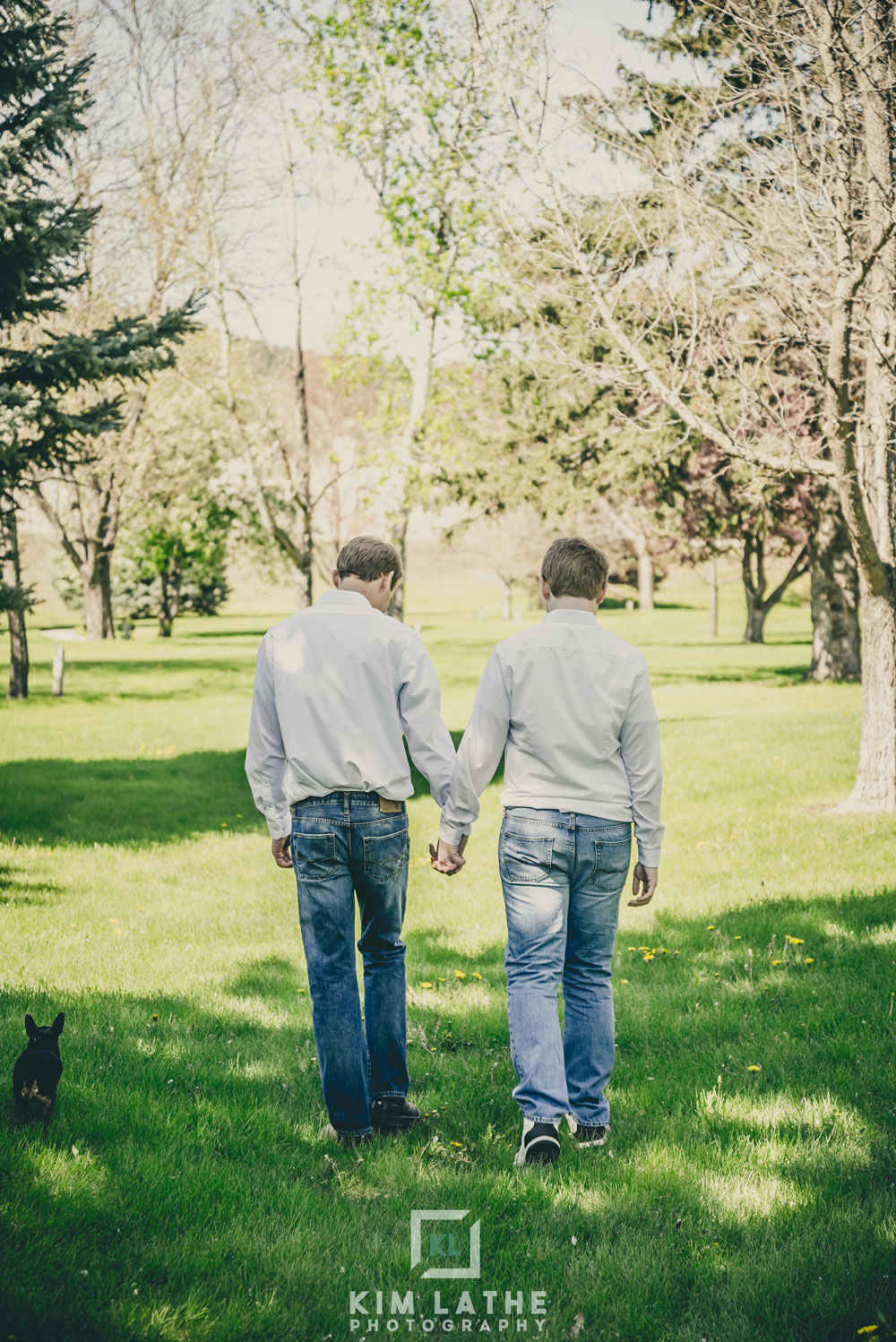 Tears and tender moments are abundant at weddings. As a photographer, I have captured hundreds of these moments and I always cry. By the end of most weddings I look like a raccoon because I don't stop shooting, I just let the tears and make-up flow while I snap the shutter. Inevitably, I see my make-up stained face when I get into my car after all the shooting is done and I chastise myself for not remembering to toss a compact and some tissues into my camera bag. Every. Single. Time.
A few weeks ago I had the honor of photographing my friend David's wedding. Although we have drifted apart over the years (my fault because I have morphed into a hermit), he has always held space in my heart and I was so excited when he asked if I would shoot his special day. I was doubly excited because that would also be the first time I would get to meet his husband-to-be, Ryan. 
I strolled past the flowering trees towards the gazebo where the grooms were finalizing the decorations and I could already feel the love. Lighthearted banter and laughter drifted across the park and filled the lilac-scented air.
I've photographed beautiful weddings held at gorgeous venues that cost thousands and thousands of dollars, but my friend's small wedding in a city park was perhaps the most touching thing I have seen. From the moment I walked up the sidewalk to the car ride home, I couldn't stop smiling and crying happy tears. I may be on the emotional side when it comes to weddings…I just love love so much and I can't help but cry at every wedding I am at.
But there was a moment at this wedding that really got me in the feelers. It was before the ceremony, and everybody was still getting everything set up. I was snapping close-ups of decorations and candids of the grooms and their guests when David's grandmother Marion arrived. After she hugged David she leaned forward in her wheelchair and reached out to Ryan, gesturing for him to give her a hug. 
This.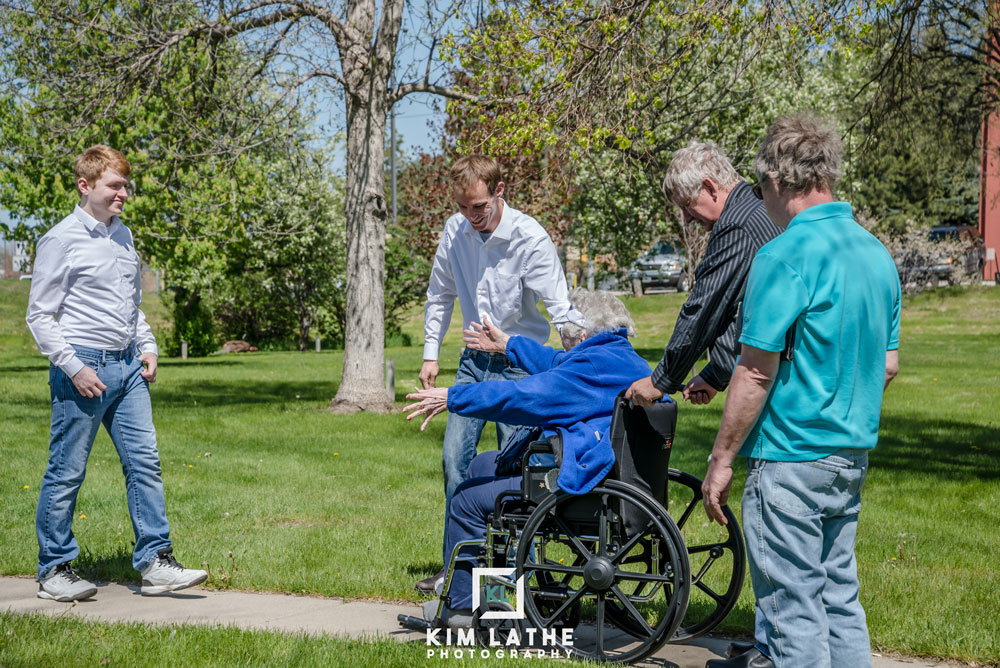 This was the most beautiful moment I have ever seen at any wedding, ever. 
Many people may think that older generations don't accept LGBTQ+ family members, but that is not true. David told me that his grandma has been a huge part of his life, always supporting him and loving him unconditionally. He said:
"The day I was going to tell her I was gay about 7 years ago, and I promise I'm not making this up, right before I was going to tell her, she told me, 'Find yourself a man that makes you as happy as I was with your grandpa.' So I never had to come out to her. She didn't care and loved me anyway."
This is the reaction families should have not just for their LGBTQ+ relatives, but for the ones their relatives love. Open arms. 
As Marion was hugging Ryan I had to set my camera down and turn away to gather myself; I was so overcome with emotion. I thought to myself that surely nothing could top that tear-jerker of a moment, until David spoke the first sentence of his vows (which is the quote at the beginning of this post)…and then later when Marion signed the marriage certificate as one of the witnesses.
Having seen firsthand the beauty of love between LGBTQ+ couples, I will never understand why some people can have so much hate for something that is so beautiful. Love is love.