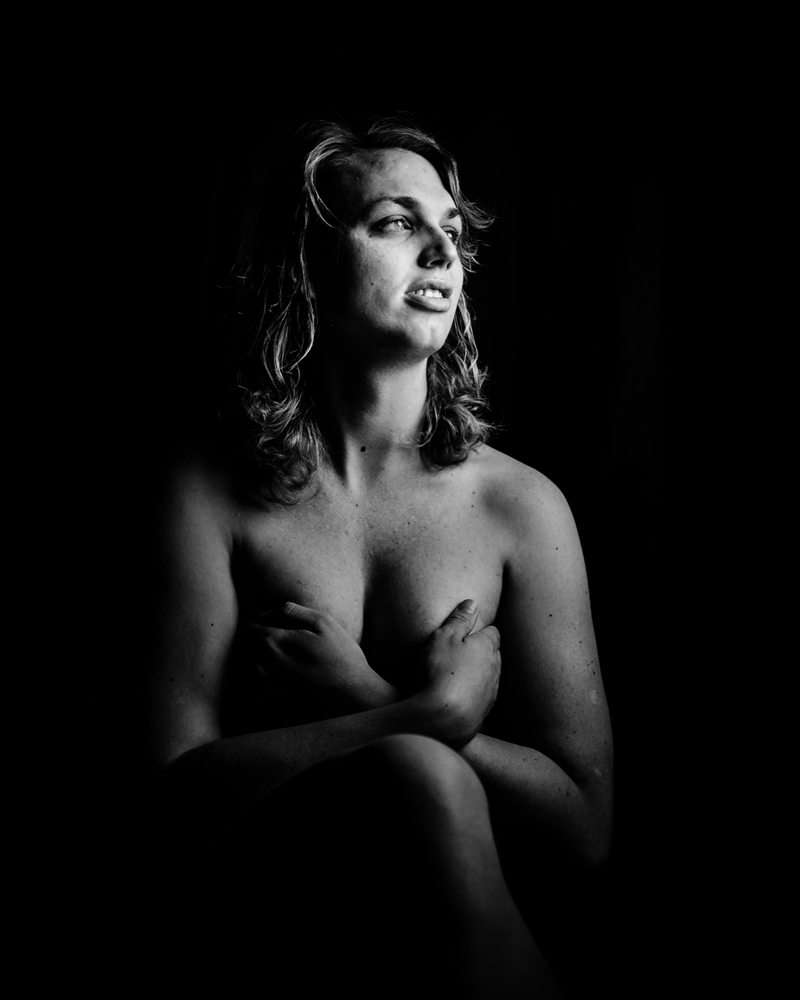 "Five years ago, I didn't find any comfort in my body.
I hated it.
Everything about it.
I would cry when I looked into a mirror.
I lived on the top floor of an apartment building;
I climbed over the balcony railing and
very nearly threw myself off.
I don't know what stopped me.
But whatever did, changed me.
That was the moment I decided to
stop lying to myself and
begin my transition.
I decided to BARE myself because
I've only been even a little comfortable
in my skin for a very short time.
Now that I'm getting there,
I want to expose my soul that is
finally starting to have
a body to match."