I recently got to photograph some local cosplayers, and as I was editing the photos I started getting ideas for composites. This is my first attempt at a compsoit and I am super proud of it. I even made a fanart movie poster from it. I have been having so much fun playing with these photos, I can't wait to create more!
I took the original photo (on the right) in a park and combined it with a stock photo for the background, then used overlays and brushes for the finishing touches. I even tossed some cards on the sidewalk in front of my house and photographed them to get the perspective I wanted for the cards on the ground.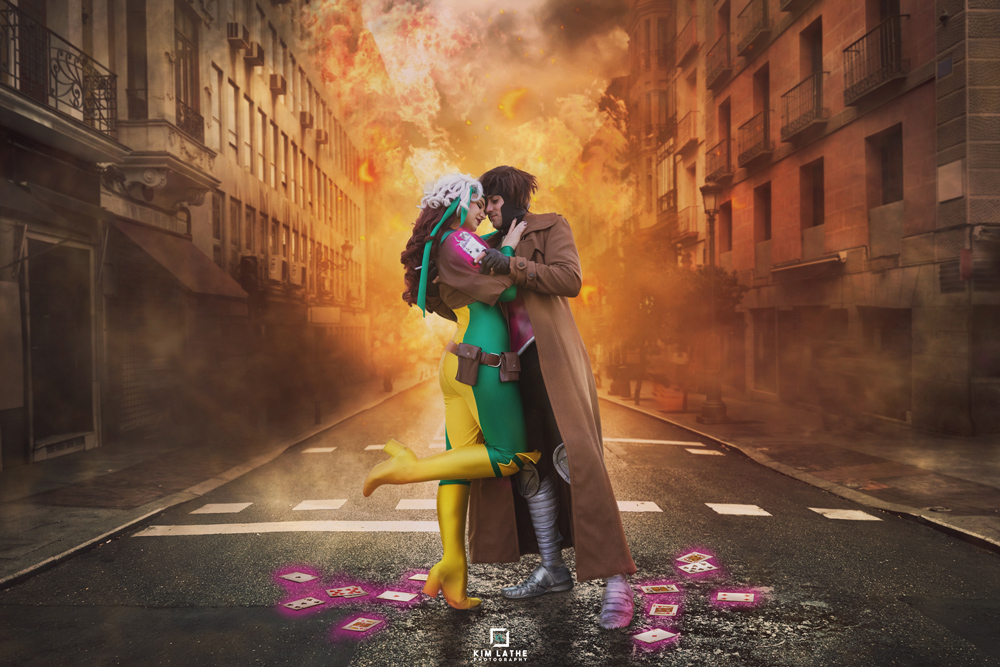 Custom composites start at $250. Please Contact Me for availability.